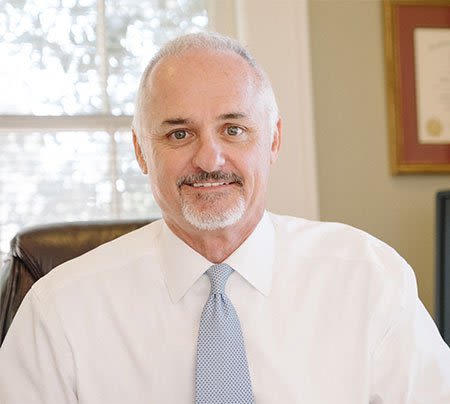 I was raised on a 900-acre farm in eastern North Carolina. As a farmer's son, I grew up with a strong work ethic, but I knew pretty early that tending to the fields just wasn't my calling. I was too drawn to the classes at school that allowed me to put my analytical mind to good use. Still, I wanted to choose a career that would allow me to really help people — good, hardworking people like my parents. Given my natural interest in analysis and study, along with my strong pull toward helping others, law school seemed like a good fit.
As it turns out, law school was the right choice for me. My time at North Carolina Central University flew by, and before I knew it, I was a professional attorney.
In my first position after law school, I primarily handled paperwork for an immigration attorney. The experience taught me that I was meant to work more closely with my clients if I was going to be the advocate they needed. At my next job, I was tasked with rebuilding a firm's personal injury and workers' compensation practice. As I began tackling the challenge, I realized I had found my place in the legal world.
I've never been the type of attorney who will settle a case just to settle a case. If the deal isn't fair to my client, I'm going to keep fighting.
Not Your Typical Workers' Comp Lawyer
In 1991, just a few short years after earning my Juris Doctor, I relocated to Charlotte and established my own law firm. Since that time, I've made it my mission to advocate for everyday people who find themselves facing life-altering injuries. Specifically, I take on workers' compensation and catastrophic personal injury claims.
I've now been handling these types of cases for almost 30 years. During that time, I've always met personally with my clients, and my work has never lost its meaning. With every person I help through the claim process, I think back to my family's farm, where I first learned exactly what it means to put in a full day's work for a full day's pay. Each of my clients has worked hard to provide for themselves and their families, and I take pride in making sure they're getting the help they need, even if they're unable to continue working.
I am proud to say that my work has been recognized by both my clients and the legal community at large. To this day, I receive more than 50 percent of my cases as referrals from past clients and professionals, including other law firms in the region. If you'd like to learn why I come so highly recommended, I encourage you to give me a call to see what I can do for you.
Bar Admissions
Education
J.D. - North Carolina Central University School of Law, Durham, North Carolina, 1988

B.S. - University of North Carolina at Chapel Hill (Administration of Criminal Justice), 1984